If you haven't seen any movie trailers lately, there's this crazy-looking movie coming out called A Scanner Darkly. The first thing you'll notice is their trippy comic book effect, which the director said that it took almost 500 hours to edit one minute.
The Rotoshop software that they use to do this isn't available to the common consumer, but one guy figured out how to create the same effect in photoshop.
I tried it out once and this is what I came up with: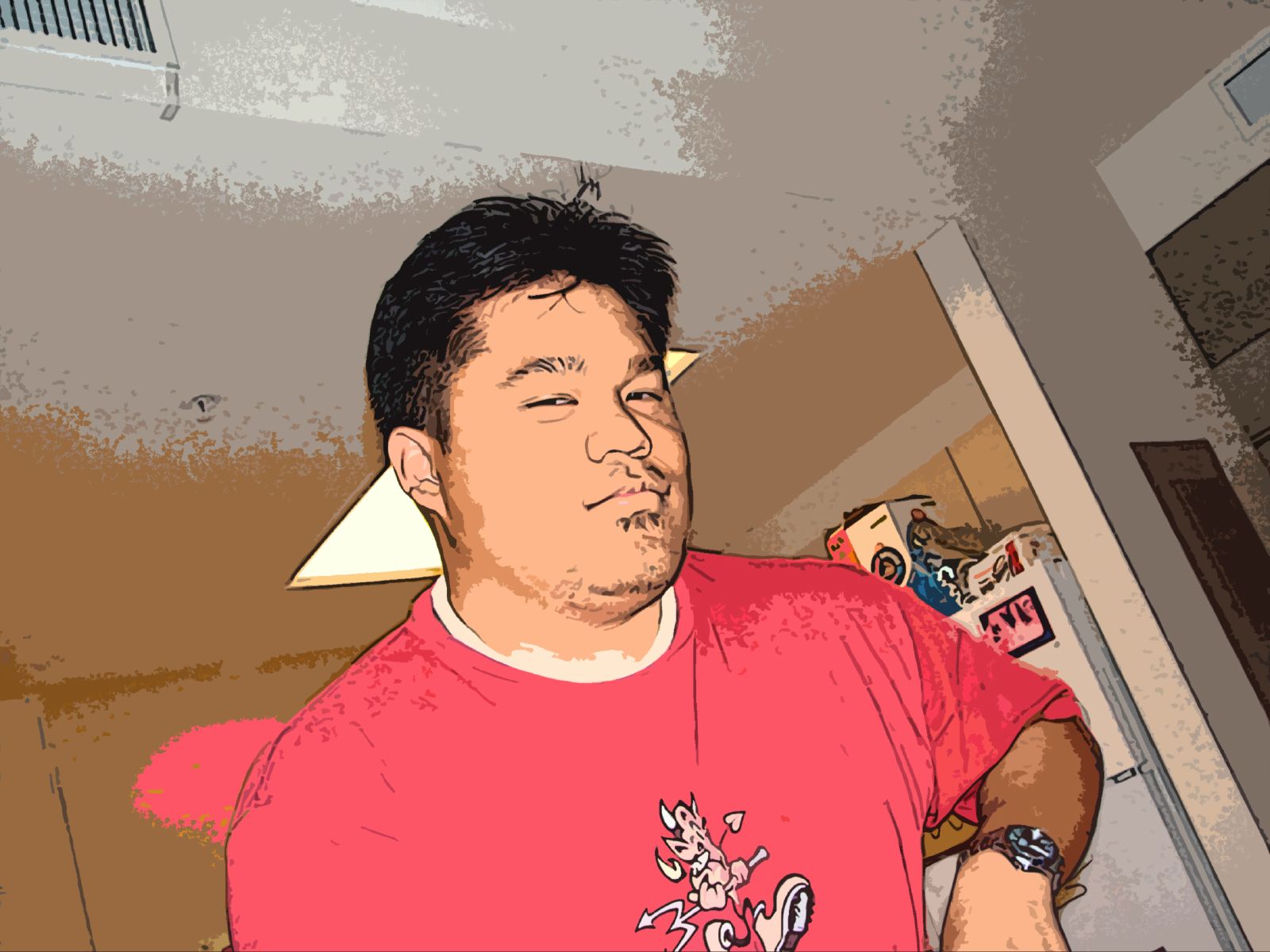 Pretty cool, eh?